A HUGE note of thanks here from me to the people at Luft '46 which is a website dedicated to experimental German aircraft of the World War Two period.

You may have noticed recently that at the end of each of my reviews of the Wunderwaffen series of alternate history graphic novels I posted a picture of an experimental aircraft featured in that episode of the story. These wonderful images are from the Luft '46 artwork collections by various artists.

During WWII German aircraft designers put forth many aircraft project ideas, which ranged from the practical to the bizarre. Some of these ideas were ahead of their time and reached a more advanced design stage, and even affect aircraft today. Within the pages of Luft '46 you will find descriptions of these aircraft projects, illustrated with three-view drawings, model photos and custom color artwork.

I trust that I've not offended anyone with my use of these images. Check out Luft '46. It's pretty cool.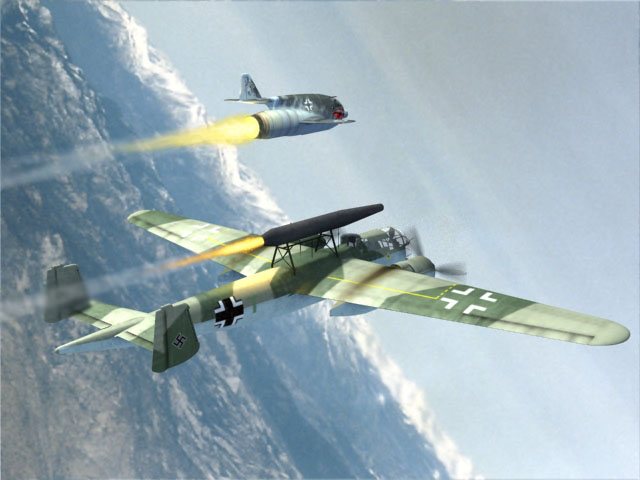 Skoda-Kauba Sk P.14.01